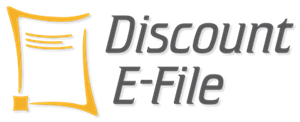 New Features 
We've made several improvements for efficiency and better functionality for filing 2023 1099 & W2 forms online.
New features for Premium & Plus accounts

1099K form filing

Prior year form filing

Multi-factor authentication

In-app help

General ease of use

Prebuy bundle options
NEW FEATURES FOR 2023 ONLINE FILING OF 1099 & W2 FORMS
Activity Log – This new feature provides a list of activities by user (form in progress, form checked out, etc.), giving you better visibility into all the tasks being worked on by your team. This feature is exclusive to Plus and Premium Subscription accounts.
Permission Levels for Team Members – For Plus and Premium Subscriptions, we have added different access levels: Admin, Editor, and Viewer. Each level has specific tasks and viewing rights.
1099-K Forms – This form is used to report the gross amount of reportable payments made by a payment settlement entity (PSE) in settlement of reportable payment transactions for each calendar year.
Prior Year Forms – Starting this year, we will support not only the current year forms (2023) but also 2022 forms. If you need to complete a prior year form, you will be able to do so throughout the year. We will e-file, print and mail these forms to assist in keeping you compliant.
Multi-Factor Authentication (MFA) – MFA is an electronic verification method where a user is granted access to an application via something they know (password) and something they have (unique login code), which we incorporated into our platform several years ago. New this season is the ability to obtain the unique log in code via text message for increased flexibility (available in November).
In-App Help – It is hard to remember from one year to the next, exactly what to do when completing your forms. The system now includes in-app context-sensitive help to make completing your forms easier.
User Friendliness – We've continued to modify the platform to improve functionality and speed. We've added more validations to prevent errors and speed up your process.
NEW FOR 2023!
Pre-buy filings to get the bulk quantity discount, even when filing in smaller batches.
Normally when filing on Discount Efile 4 Biz, you pay per the number of forms in your cart at the time of filing. If you have a lot of forms, but want to file them in smaller batches, you don't get the bulk quantity discount.
But with our new pre-buy bundle packages you do!
Get bulk quantity discounts, even if you submit a few forms at a time.
Ideal for tax professionals or larger companies with teams of people taking care of filing.
Visit our parent company, Discount Tax Forms to learn more and purchase your credit bundle.