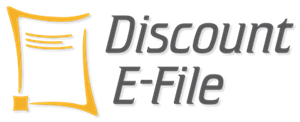 About Discount Efile
Discount Efile is a part of Discount Tax Forms.
We partner with ComplyRight to bring you the ultimate ease in filing 1099 & W2 forms securely. 
Who Are We?
Discount Efile gives all types of small business and accounting professionals an easier way to file 1099, W2, 1095 and other wage and withholding tax statements.
Simply upload year-end data and we do the rest! We will e-file Copy A forms and Transmittals to the IRS or SSA. And, if you choose, also print and mail copies to the recipients.
It's the easiest, fastest, most secure way to file! 
We're part of the Discount Tax Forms and ZBP Forms family.
We are small women-owned business in Michigan who serves fellow small business owners with tax forms, checks, folders and more under the Discount Tax Forms and ZBP Forms names.
Learn more about us at TaxFormGals.com.
Discount Efile partners with ComplyRight.
Their Efile for Business service is proven-secure, professional-grade 1099 & W2 online filing.
The processing facility is certified by the American Institute of Certified Public Accountants (AICPA) to be SOC-compliant. It has been audited by experts to ensure best practices in data encryption and business processes designed to protect recipients' Social Security Numbers, Tax ID Numbers and other sensitive information. More about Comply Right
We also need to give credit to 123rf.com for all the great photographs we used on this website. They look fantastic and are so affordable!