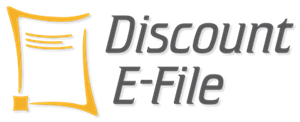 Changes to W2 &1099 Forms for 2019
Minor changes for W2 & 1099 forms are occurring in 2019.
Remember: W2 Copy A forms and 1099-MISC Copy A for contractors, must be filed by January 31 for paper and e-file.
Due Date for W2 Copy A
The due date to the SSA is January 31, 2020 for W-2 Forms for tax year 2019.
This includes: W-2, W-2AS, W-2CM, W-2GU, W-2VI, W-3 and W-3SS with the SSA. The due date is now January 31 whether you file using paper forms or electronically.
You no longer get more time to e-file or print and mail copies to the SSA.
Discount Efile can help you get it all done on time, with no extra work!
Employee stock options are not subject to Railroad Retirement Tax.
In Wisconsin Central Ltd. v. U.S., 138 S. Ct. 2067, the U. S. Supreme Court ruled that employee stock options are not "money remuneration" subject to the Railroad Retirement Tax Act (RRTA). If you are a railroad employer, do not withhold Tier 1 and Tier 2 taxes when employees covered by the RRTA exercise stock options. You still must withhold federal income tax on taxable compensation from railroad employees exercising their options.
Box 9 Verification code removal
The Verification code pilot program has ended. Box 9 is no longer in use.
Disaster tax relief
Disaster tax relief is available for those affected by recent disasters.
Penalties increased
Failure to file and failure to furnish penalties and penalties for intentional disregard of filing and payee statement requirements have increased due to adjustments for inflation. The higher penalty amounts apply to returns required to be filed after December 31, 2019.
Due date for 1099-MISC Copy A with Non-Employee Compensation (contractors)
Public Law 114-113, Division Q, section 201, requires Form 1099-MISC to be filed on or before January 31, 2020, when you are reporting nonemployee compensation payments in box 7.
Otherwise, file by February 28, 2019, if you file on paper, or by March 31, 2020, if you file electronically.
The due dates for furnishing payee statements remain the same.
1099 Rules that can make or break you
Here is a great article from Entrepreneur Magazine about who is required to file 1099 forms and why, the exceptions and how you can be proactive about 1099s to protect your business from large penalties.
1099 Form Changes
1042-S – Box 7c added
1096 – New checkbox for form 1098F; new filing address added for UT; minor verbiage changes to instructions
1098 – Box 11 added; Mortgage Acquisition Date Box 2 heading revised
1099B – Box 3 heading changed and 2nd checkbox added; Box 12 heading change; Box 3 is now box 12, New Info requested box 3.
1099G – 2nd TIN notification checkbox added to copy A & C
1099PATR – New placement and headings; boxes renumbered