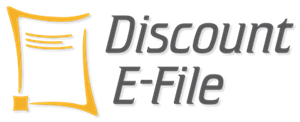 Changes to W2 &1099 Forms for 2018
Minor changes for W2 & 1099 forms are occurring in 2018.
Remember: W2 Copy A forms and 1099-MISC Copy A for contractors, must be filed by January 31 for paper and e-file.
Due Date for W2 Copy A
The due date to the SSA is January 31, 2019 for W-2 Forms for tax year 2018.
This includes: W-2, W-2AS, W-2CM, W-2GU, W-2VI, W-3 and W-3SS with the SSA. The due date is now January 31 whether you file using paper forms or electronically.
You no longer get more time to e-file or print and mail copies to the SSA.
Discount Efile can help you get it all done on time, with no extra work!
Due date for 1099-MISC Copy A with Non-Employee Compensation (contractors)
Public Law 114-113, Division Q, section 201, requires Form 1099-MISC to be filed on or before January 31, 2019, when you are reporting nonemployee compensation payments in box 7.
Otherwise, file by February 28, 2019, if you file on paper, or by March 31, 2019, if you file electronically.
The due dates for furnishing payee statements remain the same.
1099 Rules that can make or break you
Here is a great article from Entrepreneur Magazine about who is required to file 1099 forms and why, the exceptions and how you can be proactive about 1099s to protect your business from large penalties.
1098 Form Changes
Due to the passage of the Tax Cuts and Jobs Act, P.L. 115-97, the last bullet point in "Exceptions" under "Points" has been changed to the following: "Generally, to acquire a principal residence to the extent the points are allocable to an amount of principal in excess of $750,000." For more information, see the Official 1098 Instructions for 2018.
1042-S Form Changes (Foreign Income Subject to Withholding)
Boxes 9 and 11 of Form 1042-S have been switched and clarifying language has been added to those boxes on the form. Clarifying language has also been added to boxes 7b and 10 of the form. These instructions have been revised to modify and add certain definitions.
New sections Requirement To Withhold and Before Completing Form 1042-S have been added to clarify a withholding agent's obligations under chapters 3 and 4 and provide general steps that should be considered when completing Form 1042-S. The income codes, exemption codes, recipient status codes, and LOB codes have been moved to the end of the instructions.
Appendix C has been added. It provides an expanded Example 1, which explains how to complete Form 1042-S for a payment of U.S. source;FDAP income made directly to a beneficial owner.
Appendix D has been added. It provides a comprehensive example of how to complete Form 1042-S for gambling winnings made directly to an individual.
Changes to withholding rates. For tax years beginning after December 31, 2017, the rate of withholding under section 1446 by a publicly traded partnership on a distribution of income effectively connected to a U.S. trade or business has changed to 21% for corporate partners and 37% for all other partners.
For tax years beginning after December 31, 2017, the rate of withholding by a Qualified Investment Entity on a distribution to a nonresident alien or foreign corporation that is treated as gain from the sale or exchange of a U.S. real property interest by the shareholder has changed to 21%.
Changes to codes. To reflect changes made to the chapter 4 regulations regarding U.S. branches of foreign entities that act as intermediaries, chapter 4 status codes have been added for U.S. branches treated as U.S. persons and U.S. branches not treated as U.S. persons that are reporting under Regulations section 1.1471-4. Finally, the LOB Treaty Category code for individuals (code 01) has been removed.
For details, see the Official 1042-S Instructions for 2018.